'The Catch' Seafood Buffet Dinner at Spice Garden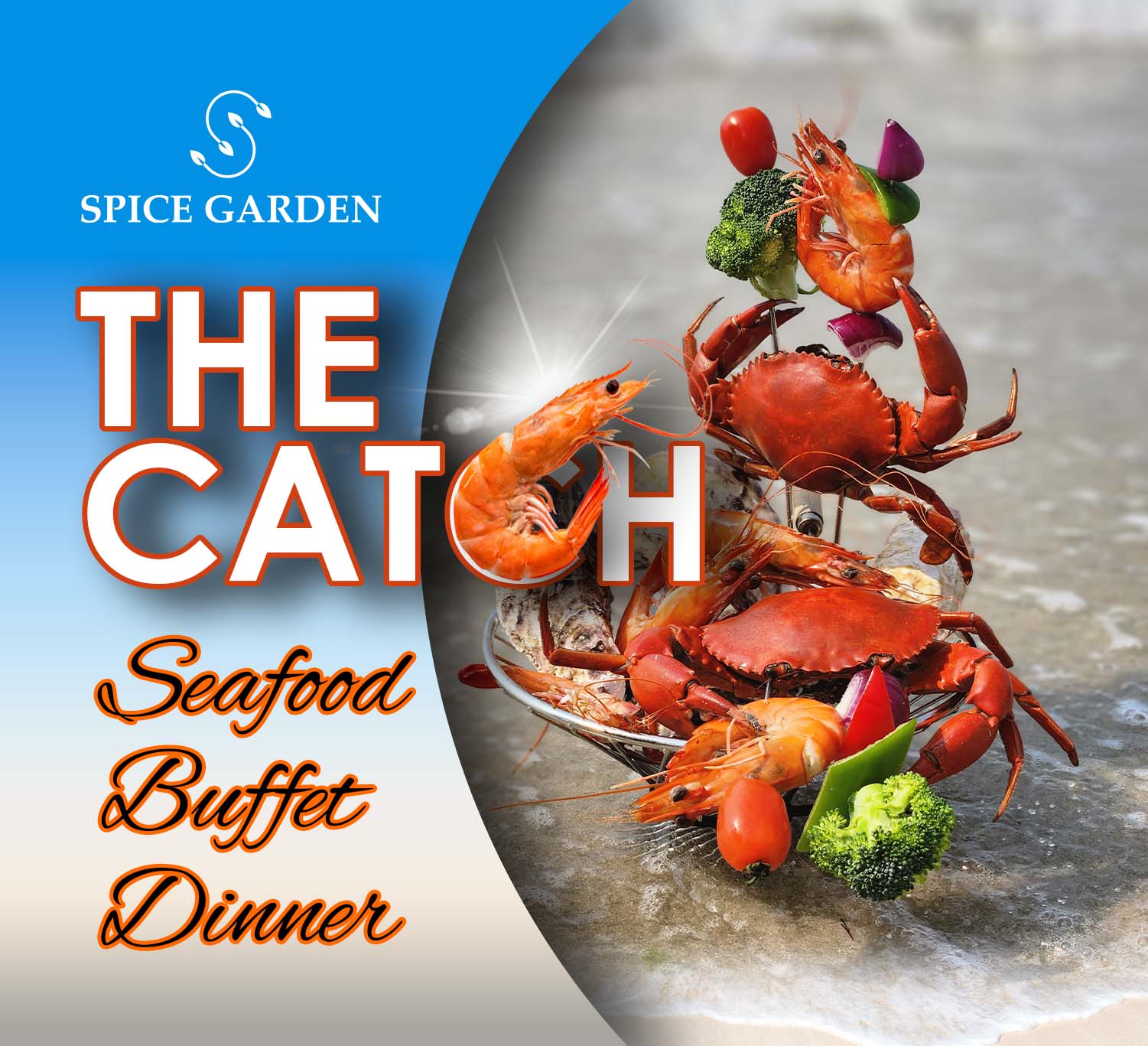 Family gatherings and special occasions are incomplete without delicious meal time. Back by popular demand with a brand new menu, THE CATCH is a myriad of fresh seafood themed buffet dinner prepared in a variety of cooking styles, including fresh, smoked, iced, grilled, and fried. Bring your family and friends to experience our premium seafood selections and other delectable dishes, available weekly at Spice Garden on Fridays and Saturdays from 7pm to 10pm. A not-to-be-missed buffet, perfect for seafood lovers and for an amazing time together with your dear ones.
Enjoy an exclusive 5% discount when book online (website) under our OFFERS page!!